FOCHP Recommends...




PetPoint Medical Center and Resort
PetPoint Medical Center & Resort is the new Pet Oasis in the Irvine City Center. Medical services are available now by appointment and all other services upon Grand Opening on May 22 in our spacious and easy accessible Pet Center.
Dr. Elsey's
Animal litter; Aromatic sand for pets; Cat litter; Cat litters; Kitty litter; Litter for domestic animals.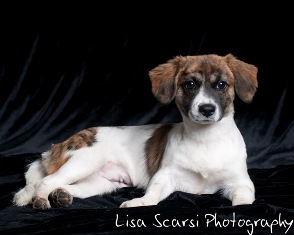 Lisa Scarsi
http://www.lisascarsi.com/
Lisa Scarsi lives in Southern California but will travel at the drop of a hat. Lisa specializes in artistic portraiture and her subjects are most often children, pets, and pet related products. Yep. She likes a challenge :)) She serves private clients in Southern California and regularly travels to work with commercial and editorial clients. If you have a photographic project in mind, please call the studio at 714.255.1382.
Protect your Pet

Consider what will happen to your pet (s) if you can no longer care for them? There is an easy way for you to ensure They are safe & taken care of. Include them in your estate planning. Without planned giving instructions and contingency plans confused pets are forced into environments that include abandonment, neglect, shelters and sometimes euthanasia. Please consider an endowment to the Friends of Orange Countys Homeless Pets on behalf of your pet to guarantee their future. For a free consultation or to answer any questions you may have about planning for your pets future, in the event you can no longer care for them, please call.
Yvonne De Sollar
Trust Broker
714-293-1501
Yvonne@TheEstateProtector.com


Camp Bow Wow Anaheim
http://www.campbowwow.com/us/ca/anaheim/
Camp Bow Wow is the largest and most successful doggy day care and overnight boarding franchise in North America! Camp Bow Wow was established to provide a fun, safe and upscale environment for dogs to play, romp and receive lots of love and attention! We provide doggy day camp for parents wishing to drop their dogs off in the morning and pick them up in the evening, as well as overnight boarding for travelers. Our campers play all day indoors and outdoors, and you can view them online anytime with our Camper Cams while working or traveling. Most importantly, our camp staffers are expertly trained in dog behavior, safety and health management and are there to ensure your pup has a great time!
Earth Rated
http://earthrated.com


With Earth Rated PoopBags, you're not only caring for the planet, you're enjoying the pick up too!